About
Textile is a community arts collective focused on emerging writers and artists living on the Haldimand Tract (Waterloo Region, Ontario).
Our initiatives originate from writers, artists, and community members with various aims, such as to strengthen relationships across difference; mobilize social action and intervene in public memory systems; tell important stories to resist erasure; or initiate conversations on specific issues.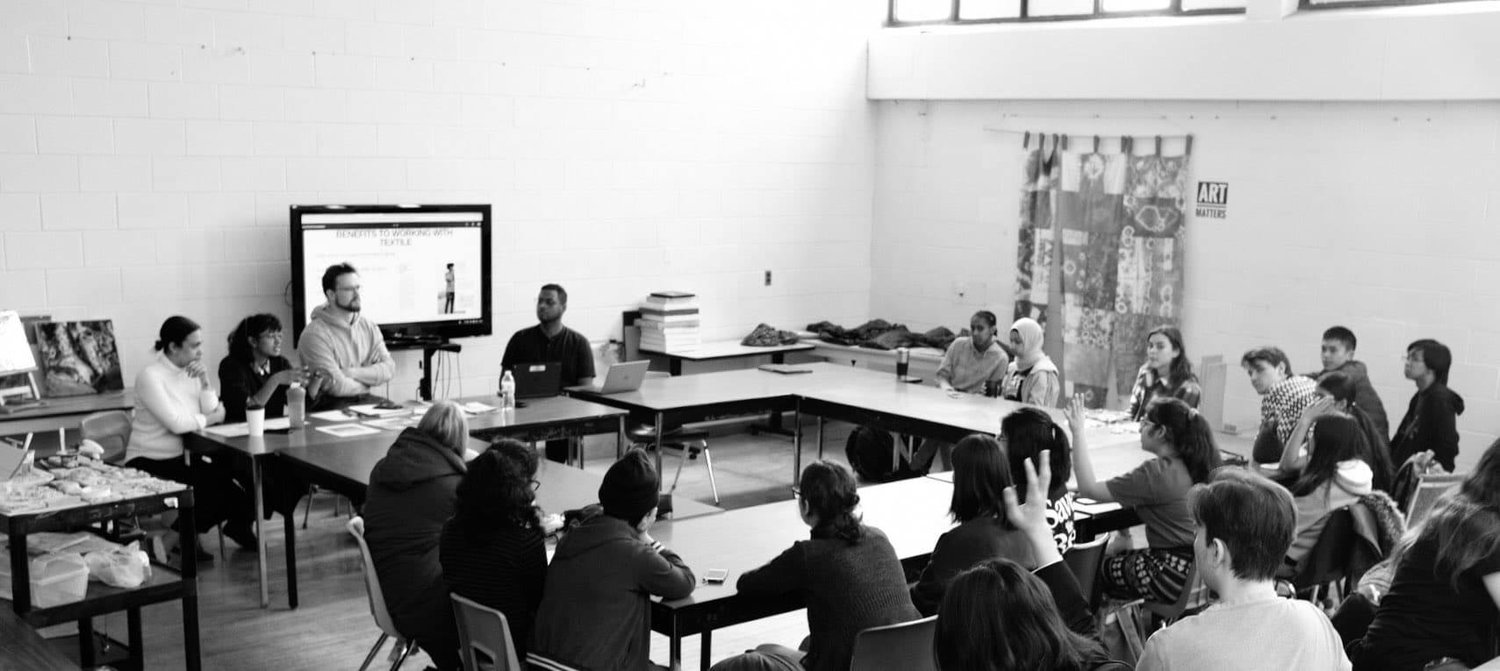 We strive to be responsive to the many interests and evolving needs of the wider community by engaging in open and ongoing local conversations. These dialogues rooted in lived/living experiences help us see the different ways creative writing and art can be important: for personal expression, facilitating critical discussions, and reclaiming/revitalizing cultural traditions.
To ensure our social art practice is ethical, equitable, and supporting narrative/artistic sovereignty, we ground our approach in three foundational principles:
place — everything we do is hyperlocal, occurring with/in Waterloo Region
process — we make both time and space for mentorship and co-creative activities
production — our work spans a range of formats—literary and artistic creations, in-print and digital publishing, as well as curated exhibitions and events
Some of our partners and collaborators include:
Waterloo Region District School Board
InterArts Matrix
O:se Kenhionhata:tie (Land Back Camp)
The African Caribbean Black (ACB) Network of Waterloo Region
ReAllocate WR
Laurier Student Public Research Interest Group (LSPIRG)
IdeaExchange
Community Justice Initiatives (CJI)
City of Kitchener's Youth Drop-In program
KW Article Club
The KW Poetry Slam
Pins and Needles Fabric Company