About
Textile is a community-engaged arts organization and mentorship program based in Kitchener-Waterloo. It was founded in 2018 with the goal of merging community work with writing and publication. We saw how literary culture felt exclusive and inaccessible, and we wanted to provide relevant commentary on what was happening in our communities. We envisioned a different literary landscape, one that is approachable and inclusive.
In 2019, Textile published In Transit, its first print issue, with a collection of over twenty writers and artists from across the Region of Waterloo. In 2020, we organized a mentorship program that paired curious new writers with more experienced mentors. In 2021, we published Space(s), our second annual edition. We continue to grow and explore opportunities for publishing on a rolling basis and showcasing stories/artwork in different ways (events, exhibitions, residencies, etc).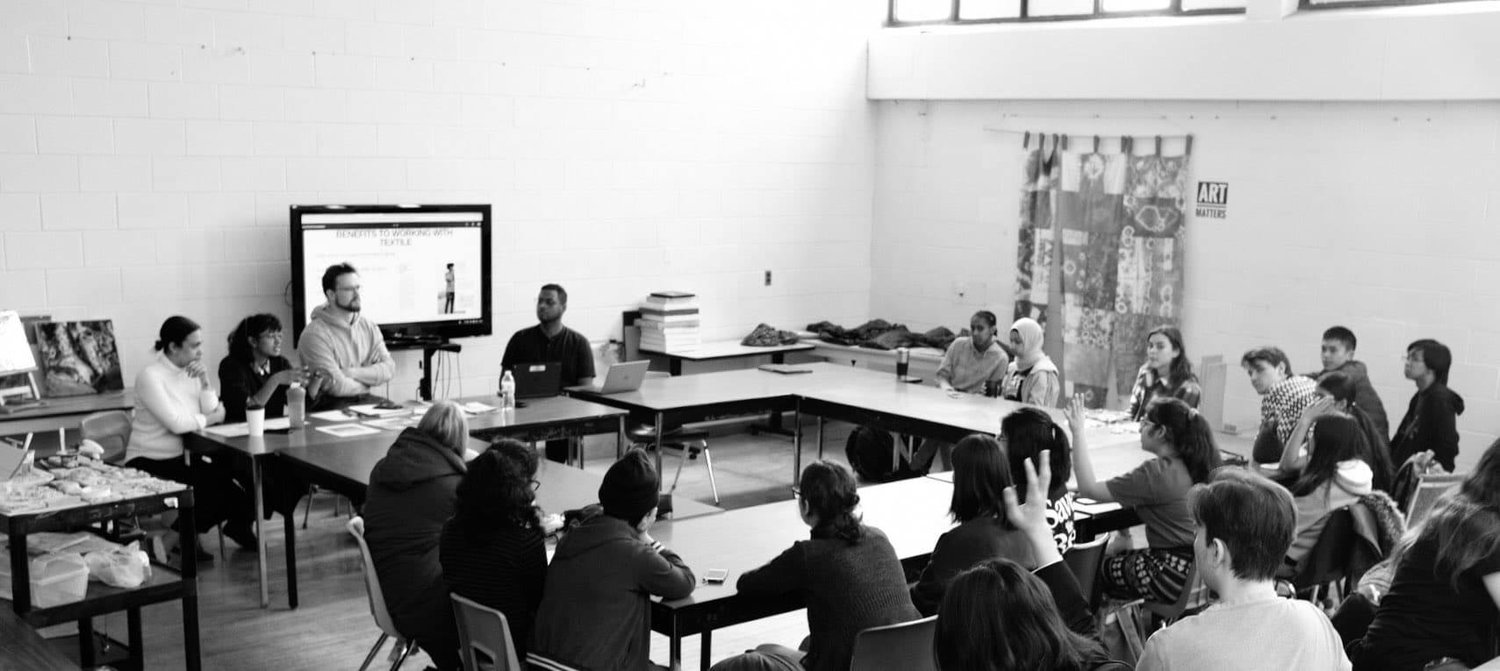 Our process is in community
We focus on creating time and space for writing; our mentorship seeks to let writers' voices emerge. Our work is driven by a desire to build relationships, celebrate our community's strengths and assets, and call attention to important social issues.
We work with arts practitioners, schools, non-profit organizations, regional governments, and other groups to empower equity-seeking/marginalized, junior writers and artists across the region. We understand that relationality is important and that we don't always have the answers, so we look to those organizations that have expertise and relationality in the communities we wish to serve. We are always looking to connect with like-minded organizations and groups that serve these communities.
Some of our partners and collaborators include:
Cameron Heights Collegiate Institute
The KW Poetry Slam
Pins and Needles Fabric Company
O:se Kenhionhata:tie (Land Back Camp)
KW Article Club
Kitchener Youth Drop-In
The African Caribbean Black Network of Waterloo Region
Laurier Student Public Research Interest Group (LSPIRG)
IdeaExchange